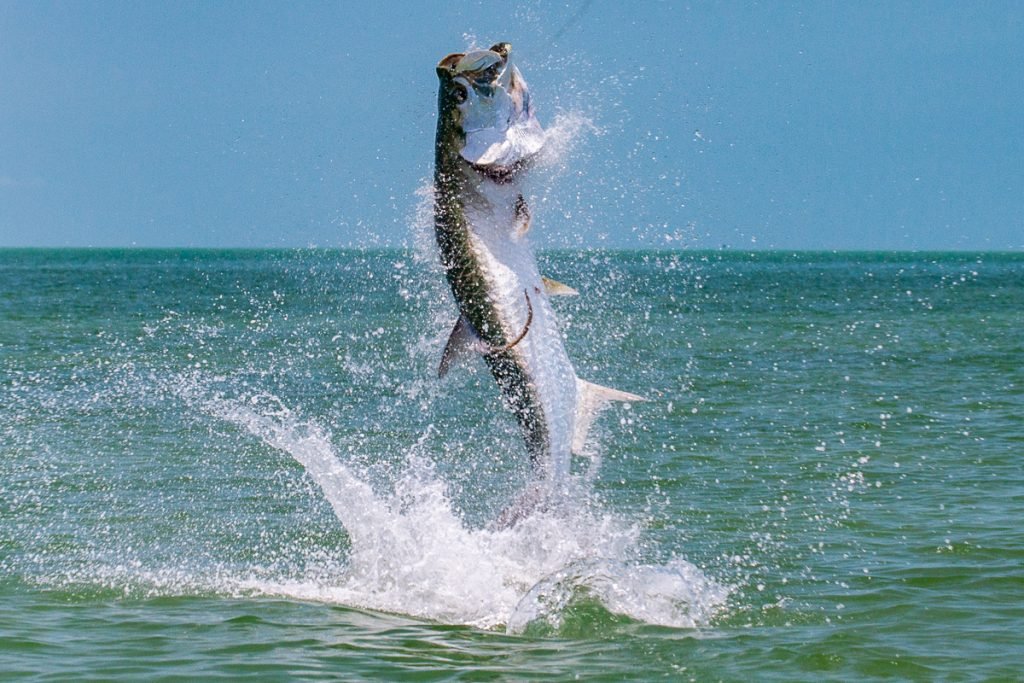 Sea Teaser Sport Fishing offers Tarpon fishing trips. See the Inshore & Nearshore section for rates.
What's the best time of year for Tarpon fishing?
Tarpon Fishing in Virginia is best in July & August.
How do we bait for them?
Whole dead fish (spot, croaker, menhaden); live bait (spot, croaker, menhaden, mullet); whole squid; artificial lures.
Where do we find them?
Ocean waters along the beaches of Eastern Shore seaside barrier islands; fish deep holes on low tides and shallow areas on high tides.
Average size for Tarpon
Tarpon range from 40 – 80 pounds with a Virginia State record of over 130 Pounds!
Book a Tarpon Charter on Sea Teaser
Ready to catch some Tarpon? Click Here for details on our Inshore fishing charters on Sea Teaser.